Welcome To Rushmere Labradors!
Dedicated to the breeding and the preservation of the purebred English Labrador Retriever. Breeding for conformation, obedience, field, hunt, family companions, therapy and service work.

When a litter is bred it is with the intent to keep back a pup or two, so that we can continue with our show and breeding program. Litters are planned with a goal and a purpose. We are constantly evaluating our program for the betterment of the breed and take into consideration each dogs pedigree, health, temperament, soundness and confirmation.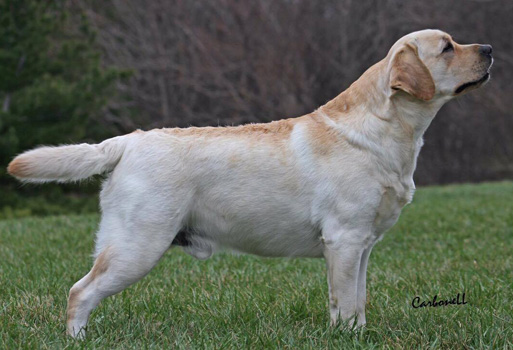 Home of AM GCHB "Slush"
Solely Owned by Beth & Jamie Quinn
Since I can remember I have always had some type of animal by my side. Growing up I bred and showed Quarter horses and had many other furry friends on the farm. The labrador retriever reminds me of a little quarter horse that can jump onto your bed.

This breed has inspired me in many ways over the years and has filled my heart with more love, joy and pride than I could have ever imagined.

I enjoying serving the community with my certified therapy dogs. Our visits include nursing centers, hospitals, home hospice visits, reading programs, the occasional parade and school field trip.

We actively participate in All Breed and Specialty events to earn titles.

Memberships include the Labrador Retriever Club, Inc. and The Labrador Retriever Club of the Potomac. I'm a certified CGC Evaluator with AKC, a Certified Therapy Dog Evaluator with TDI and certified in Pet First Aid by the American Red Cross.

In the interests of protecting the Labrador breed and not contributing unnecessarily to the problem of pet overpopulation, Rushmere Labradors puppies are sold ONLY on limited registration.

We hope you share our passion for this breed!

Thank you for visiting Rushmere Labradors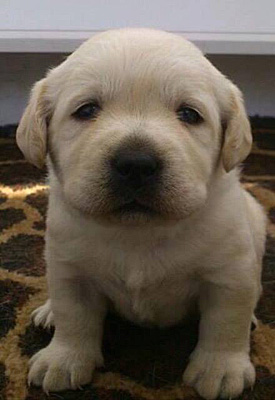 "Baby Slush"